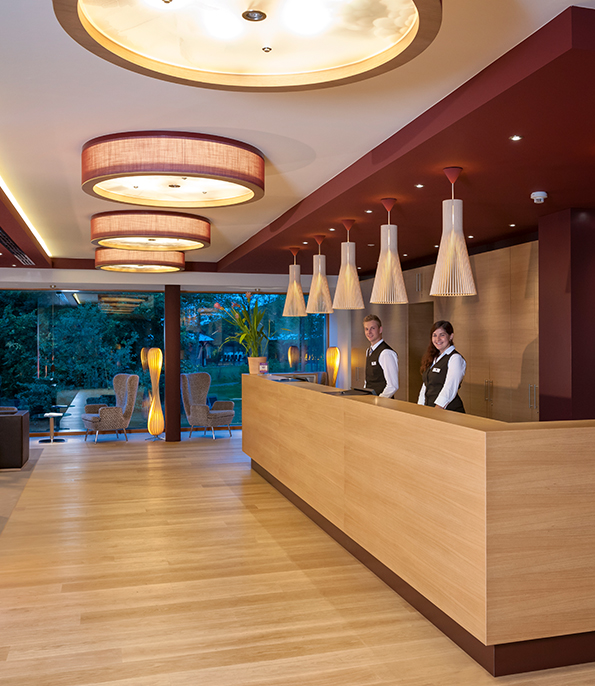 Dorint Thermenhotel Freiburg
The perfect address for a short and wellness holiday: our Dorint Thermenhotel Freiburg! Discover historical monuments and beautiful nature during an excursion in the surroundings of our hotel. In the evening, enjoy culinary delights and wellness so that you have enough energy for the next day.
Number of rooms: 103
Restaurant "Münstereck" l Restaurant "Priol"
An den Heilquellen 8, 79111 Freiburg
Telephone: +49 761 4908-0
Fax: +49 761 4908-100
Email: info.freiburg(at)dorint.com
Reservation center Dorint Thermenhotel Freiburg:
Reserve now!
Old Town
8,5 km
Station
8,2 km
Airport
62,7 km
Dorint Thermenhotel Freiburg
Dive "Spa & Wellness
Pets are unfortunately not allowed
Sporting through Freiburg
A warm welcome
Nice that you have found your way to us!

Your #HotelHeroes are at home here in Freiburg im Breisgau. For this reason, we would like to show you what our Dorint Thermenhotel Freiburg has to offer.

We hope to be able to welcome you here in person soon.

Your
Achim Thoma and your #HotelHelden of the Dorint Thermenhotel Freiburg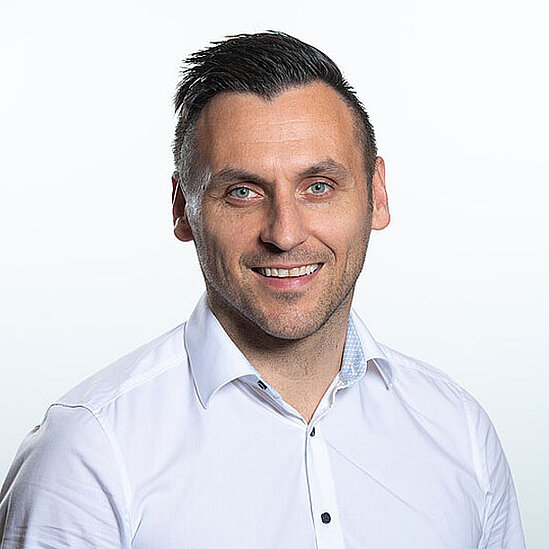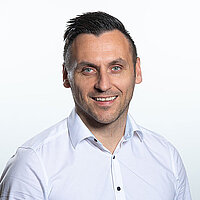 Discover our rooms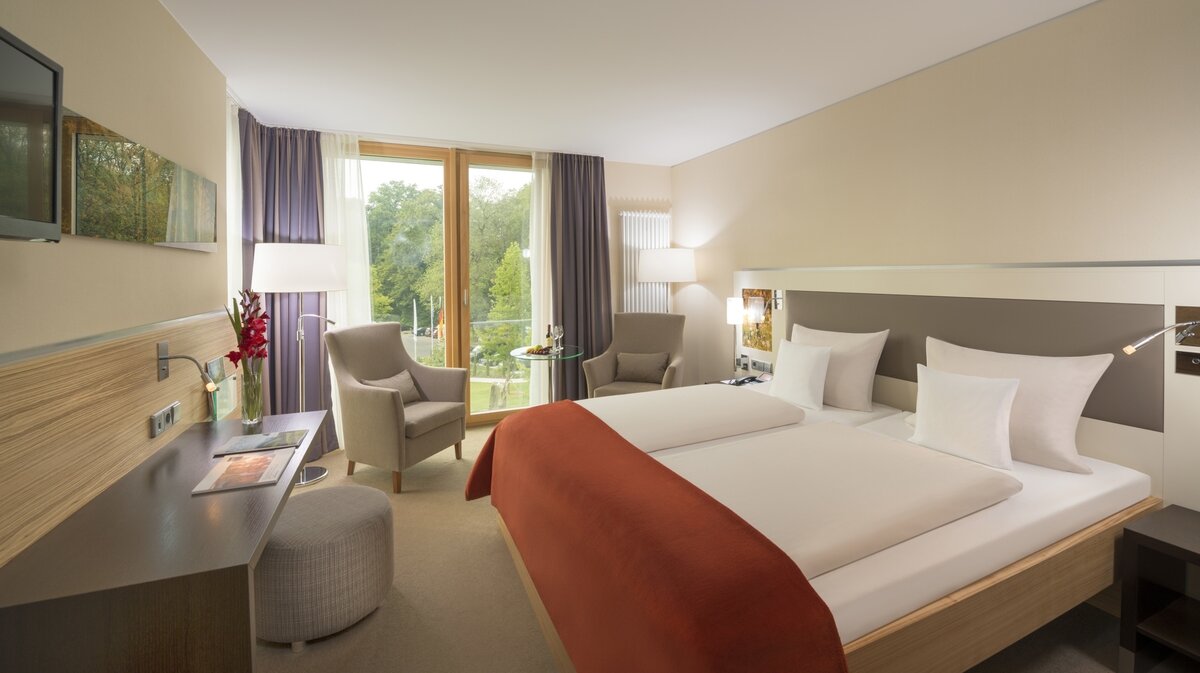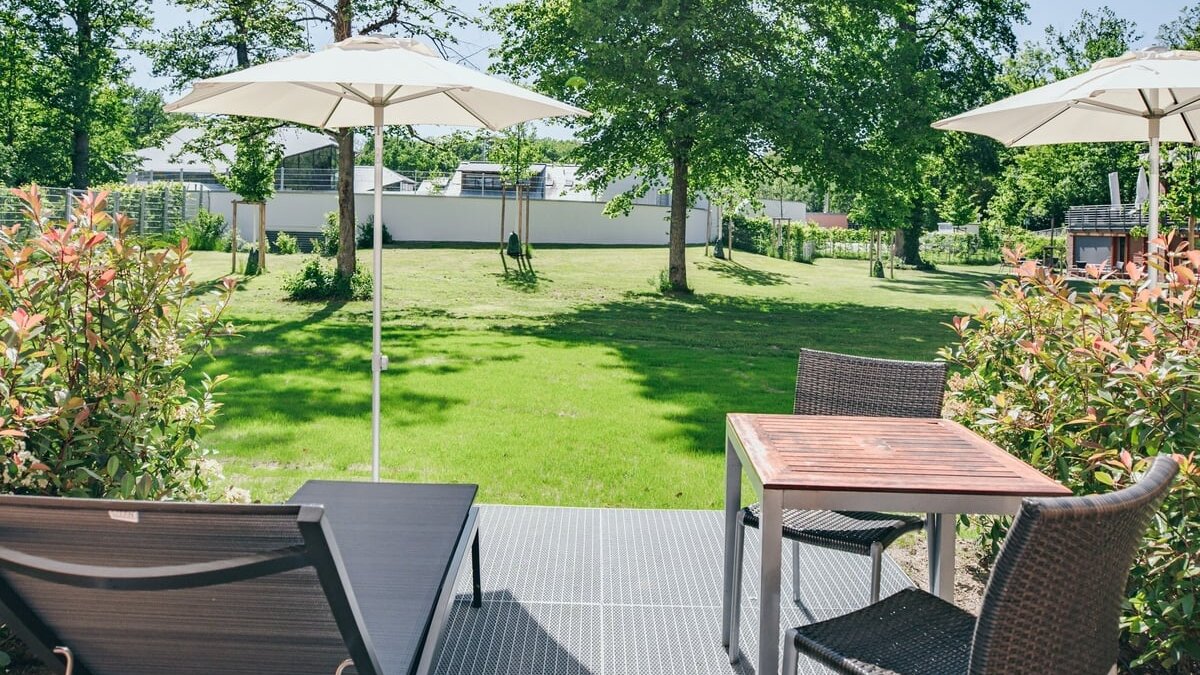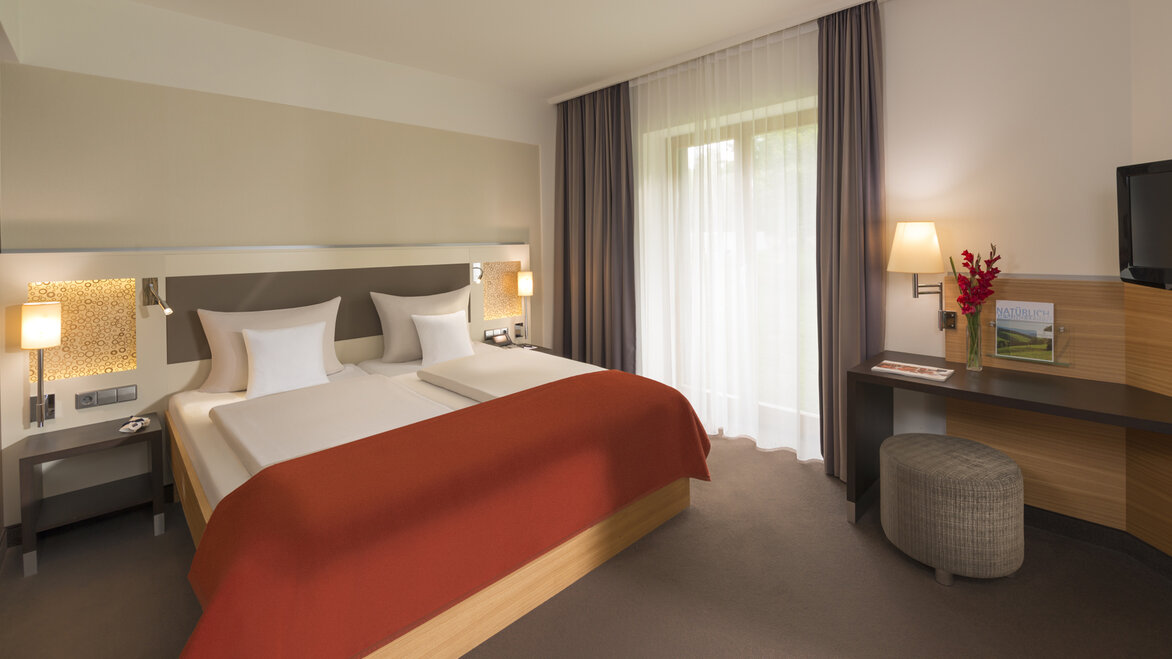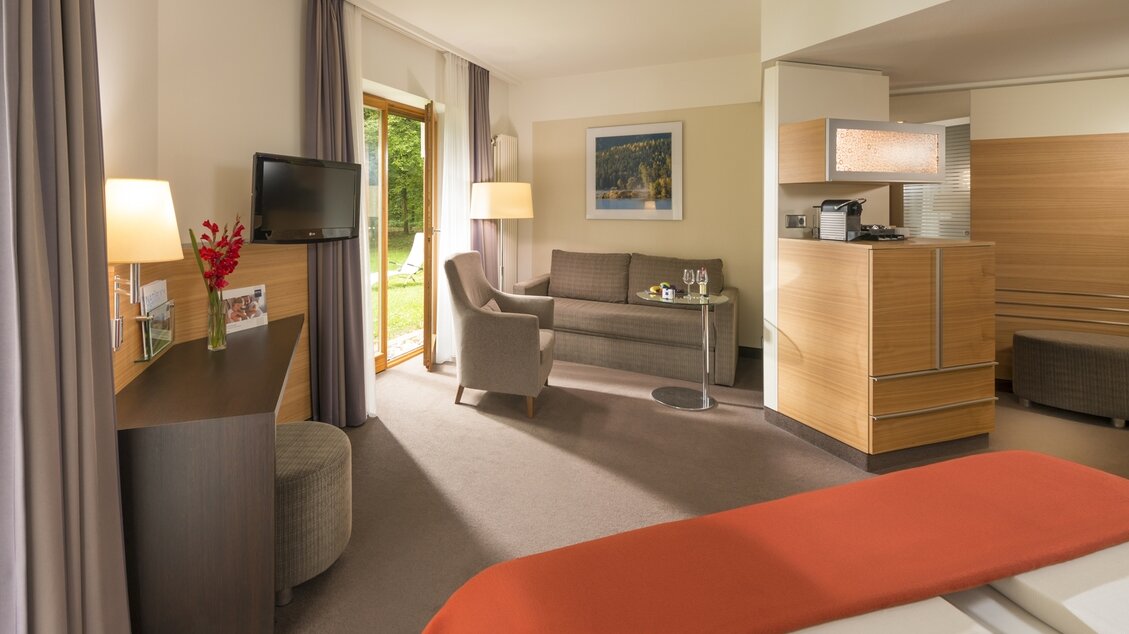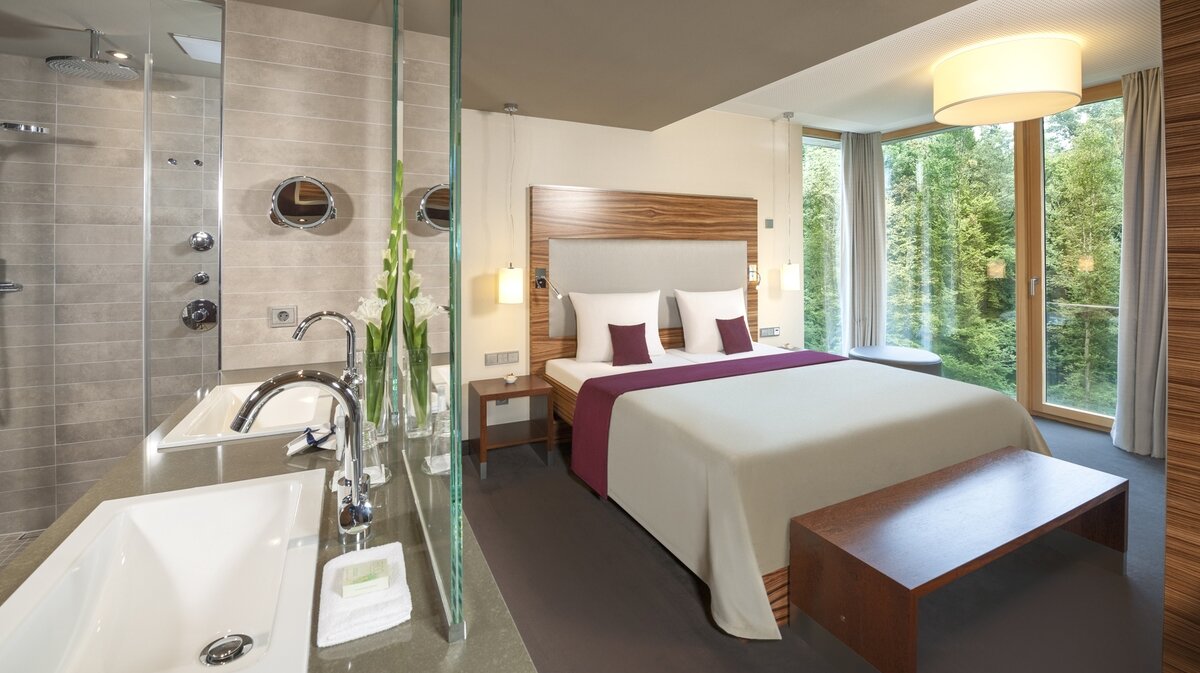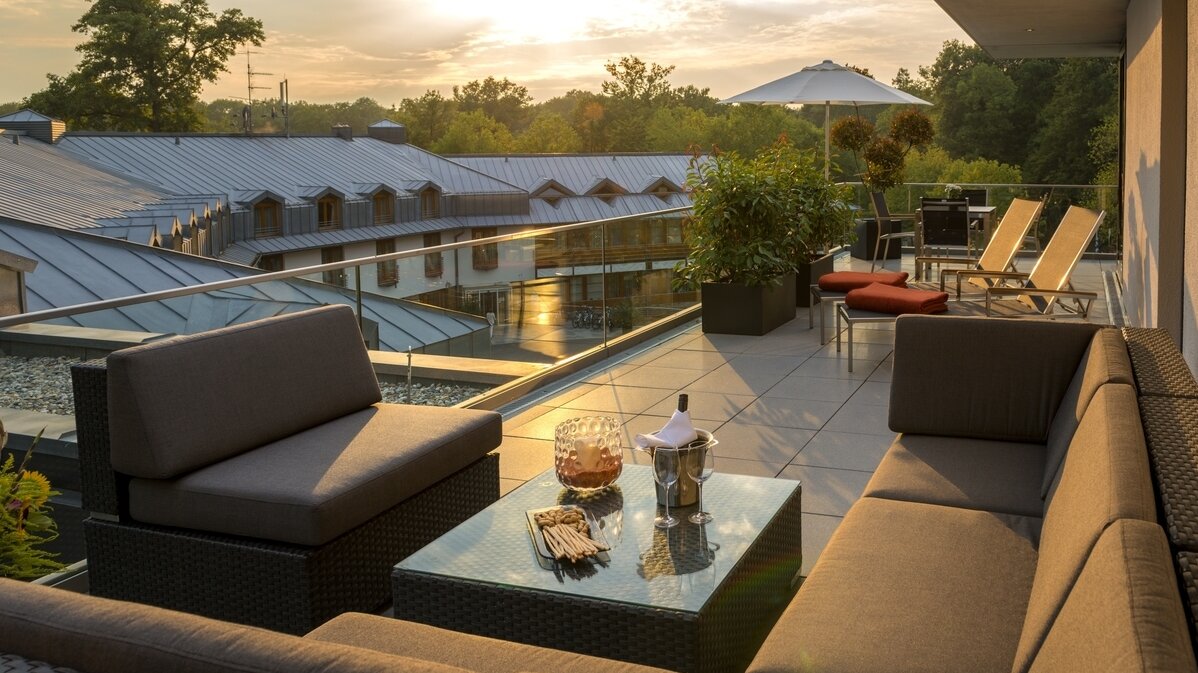 Restaurants & Bars
Your restaurants & bars at the Dorint Thermenhotel Freiburg

n the land of connoisseurs!

Eating and drinking well is part of life in Baden. You can enjoy and get to know Baden hospitality with all your senses at the Dorint Thermenhotel Freiburg. Here, the diversity of nature is reflected, which makes it easy to spoil guests with its good wines and agricultural products. Let us take you on a culinary journey.

Our menu in german, english and french.

Our bar menu in german and english.
Conferences & Celebrations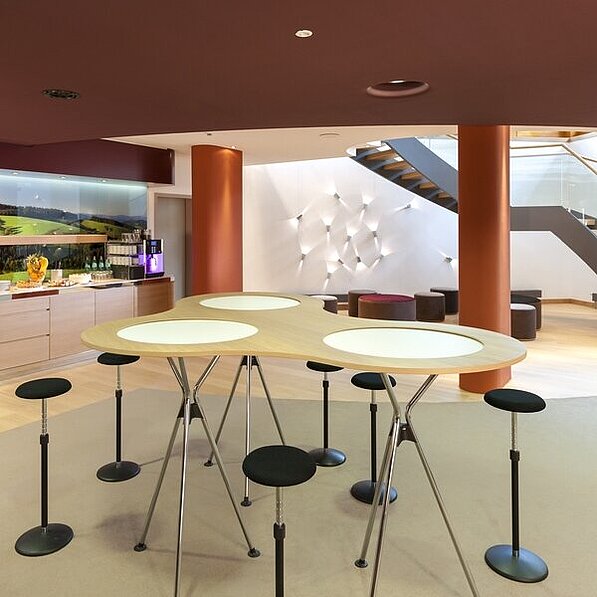 Events and incentives with freedom
The Dorint Thermenhotel Freiburg is the ideal place to turn business or private events into unforgettable experiences. Our meeting and event rooms allow undisturbed and safe work. Large window fronts allow, the fresh forest air from the protected landscape area, Mooswald.
Digital and hybrid group work is also possible thanks to the latest conference technology.
Here you will find more information about our events.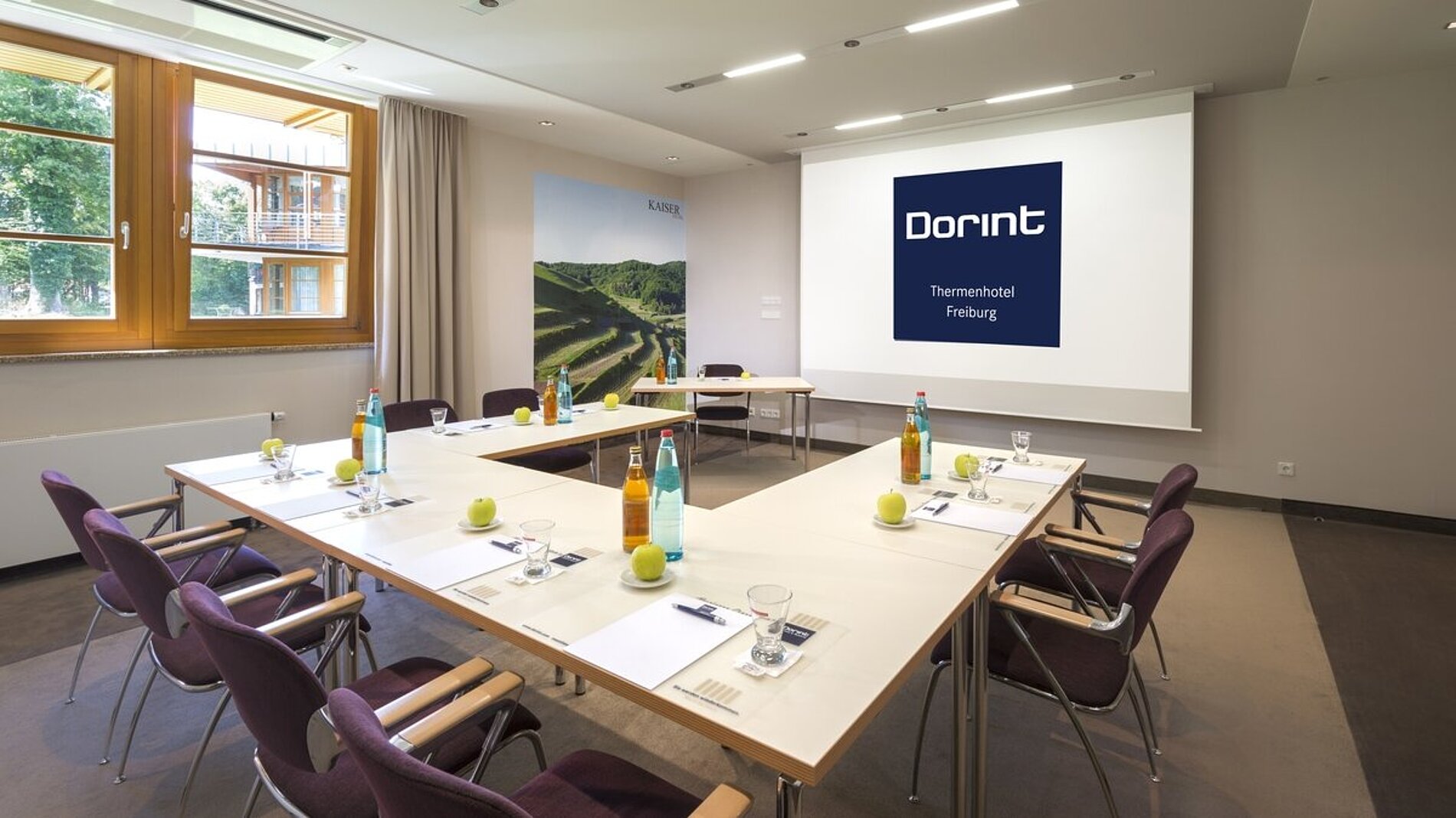 Bright meeting room (37 m²) with windows, darkened, air-conditioned with ISDN connection, decorated with photographic wallpaper of the Kaiserstuhl.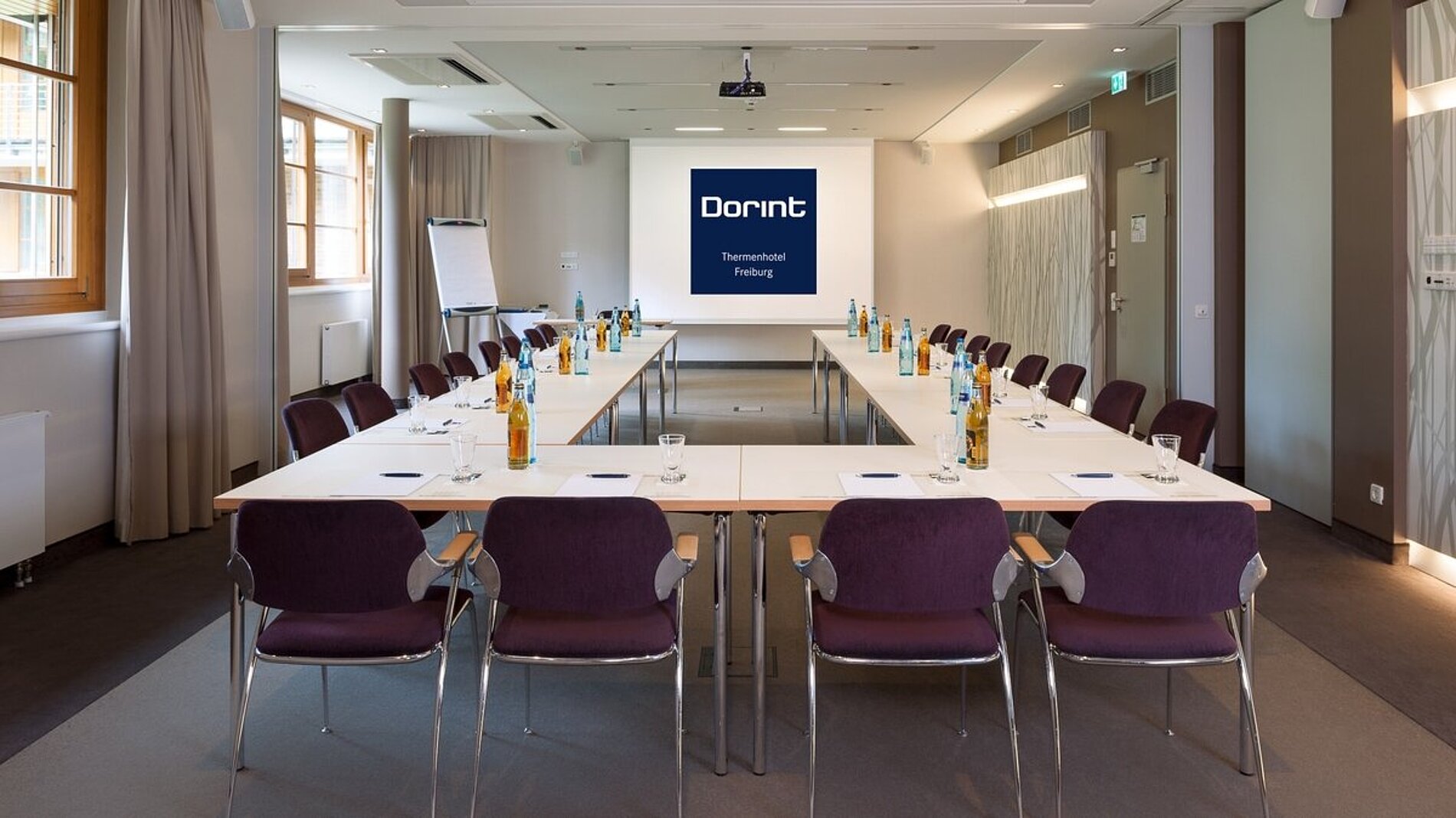 Modern and cozy conference room (45 m²) with natural daylight, can be darkened, air-conditioned and with ISDN connection. Can be combined with the Markgräfler conference room (47 m²).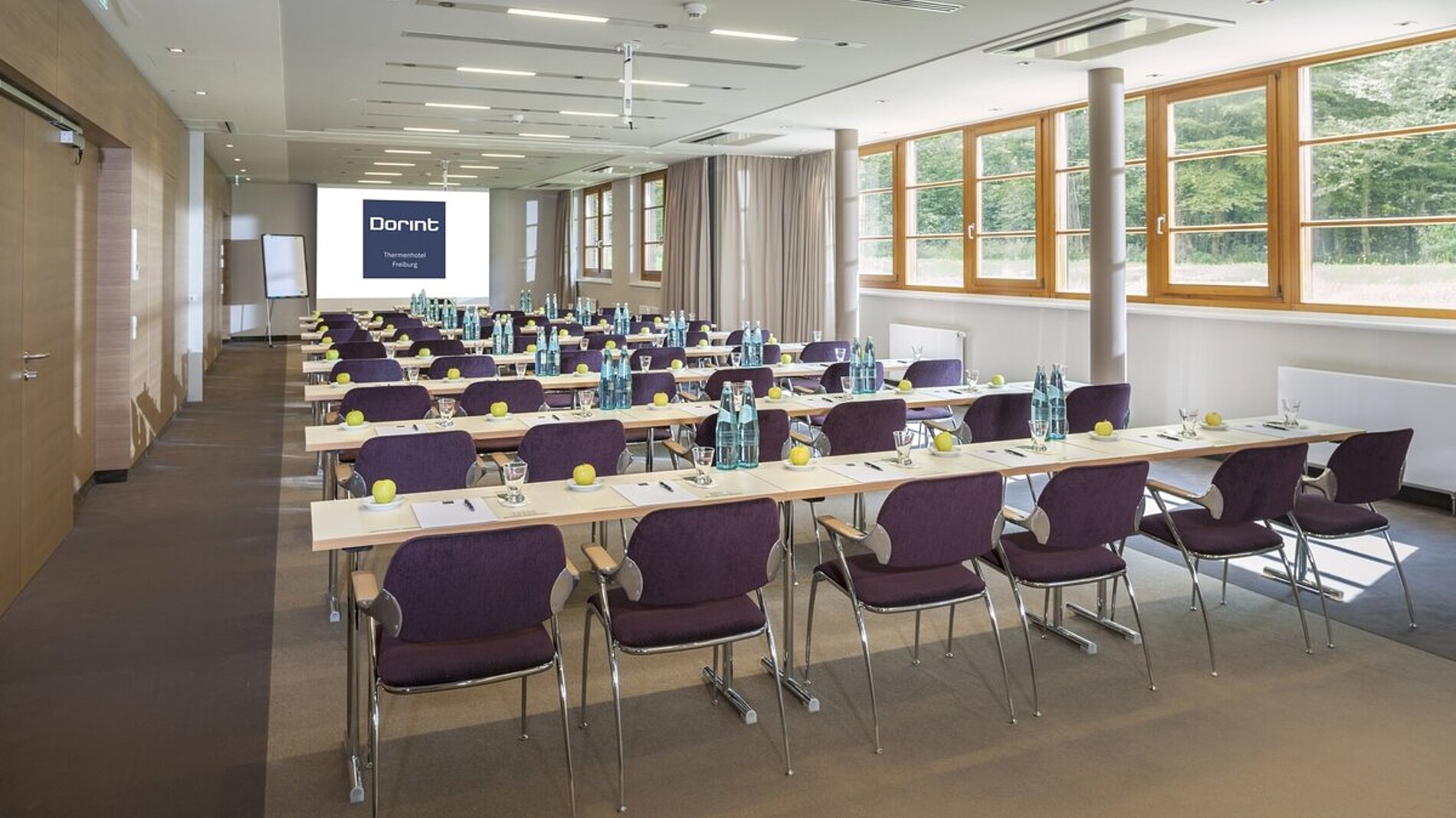 Bright conference room (48 m²) with view of the countryside, can be darkened, air-conditioned with ISDN connection. Can be combined with the conference rooms Alsace (26 m²) and Black Forest (70 m²).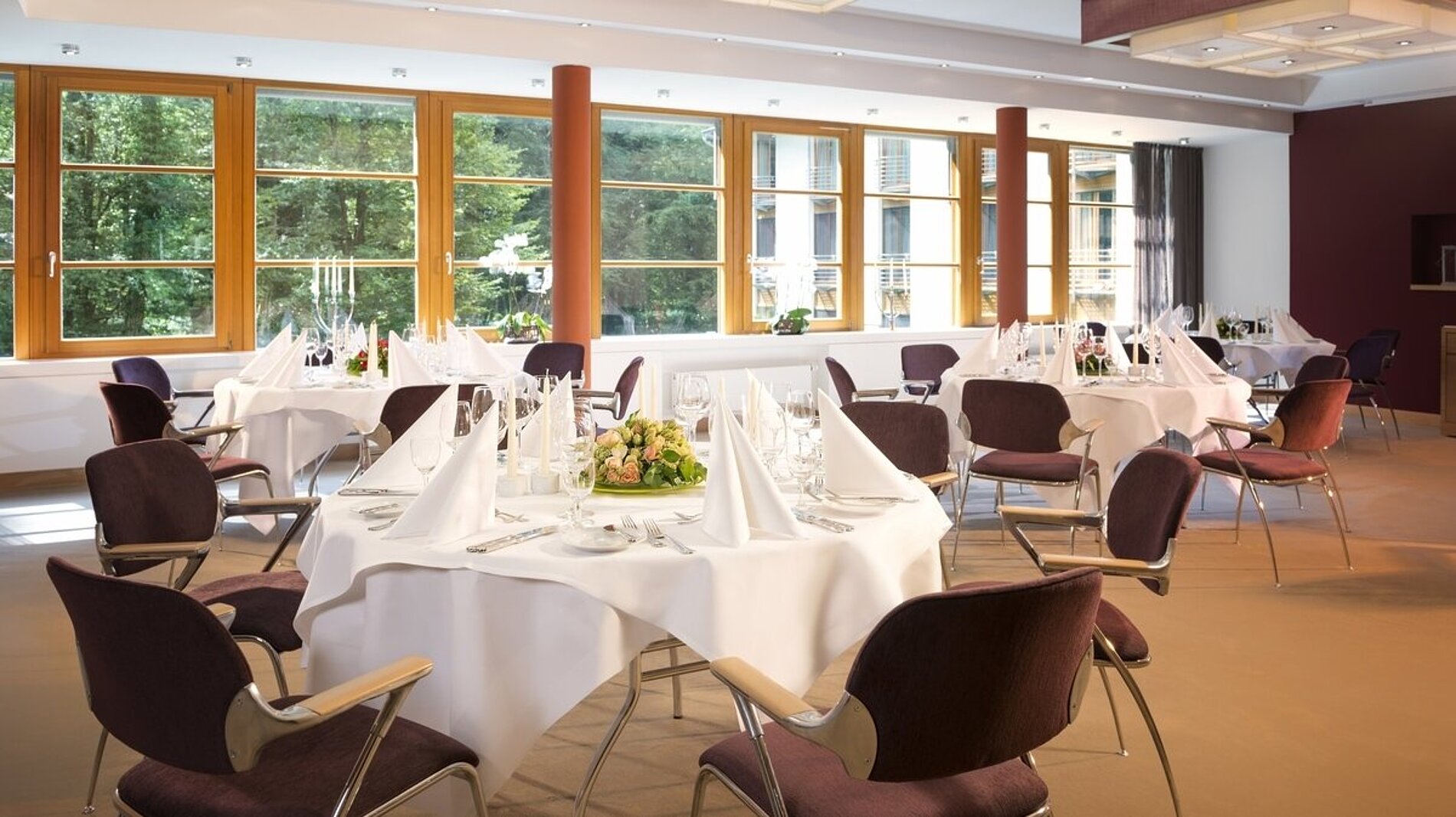 Spacious, modern banquet hall (77 m²) with view of the greenery, can be darkened, air-conditioned and with ISDN connection. Can be combined with the Nachtigall banquet hall (46 m²) and the Münstereck restaurant.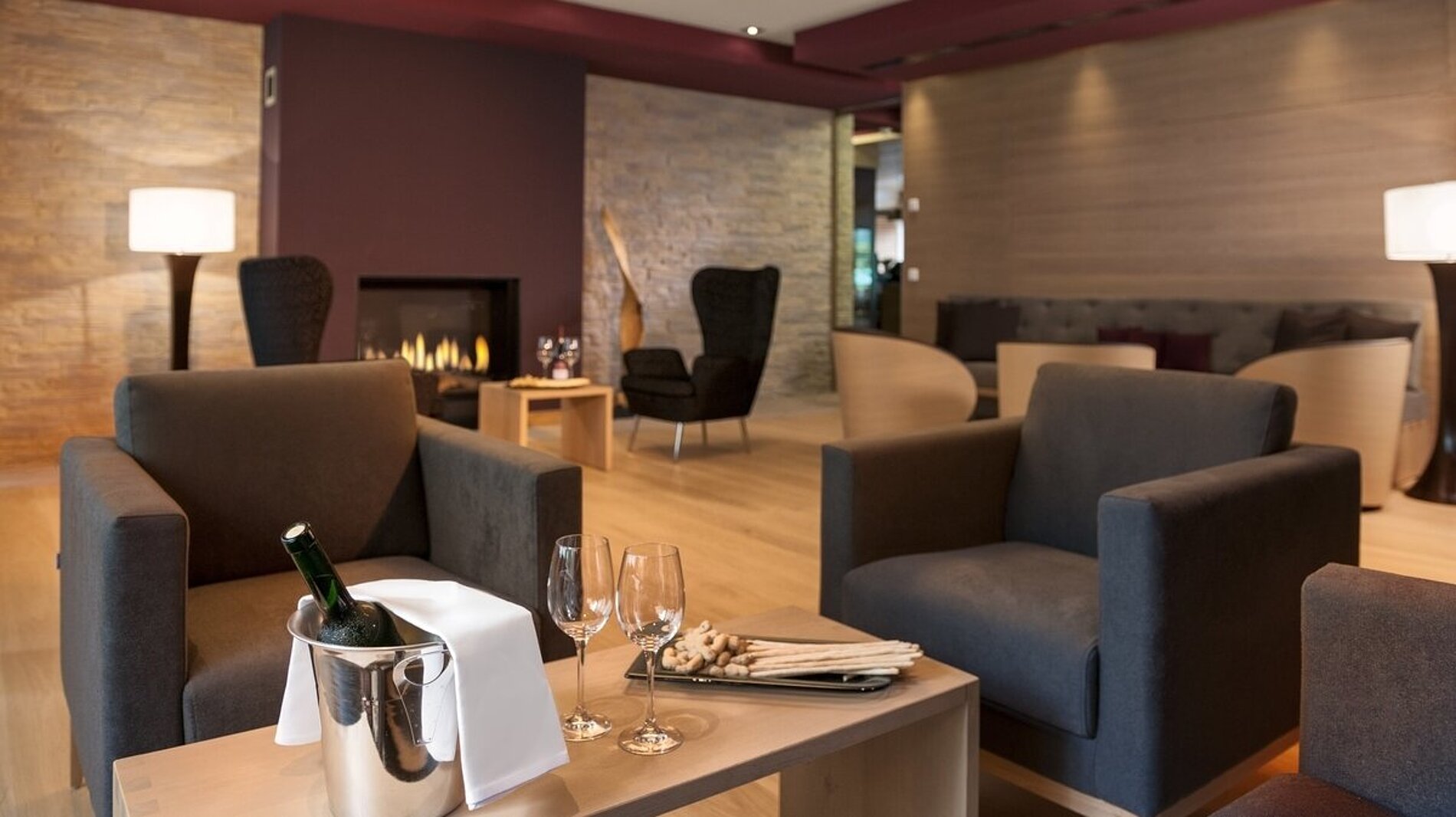 Cozy living room with fireplace (52 m²) overlooking the countryside. Ideal for conversations and meetings in a quiet environment. Our living room with fireplace is furnished with comfortable armchairs and sofas.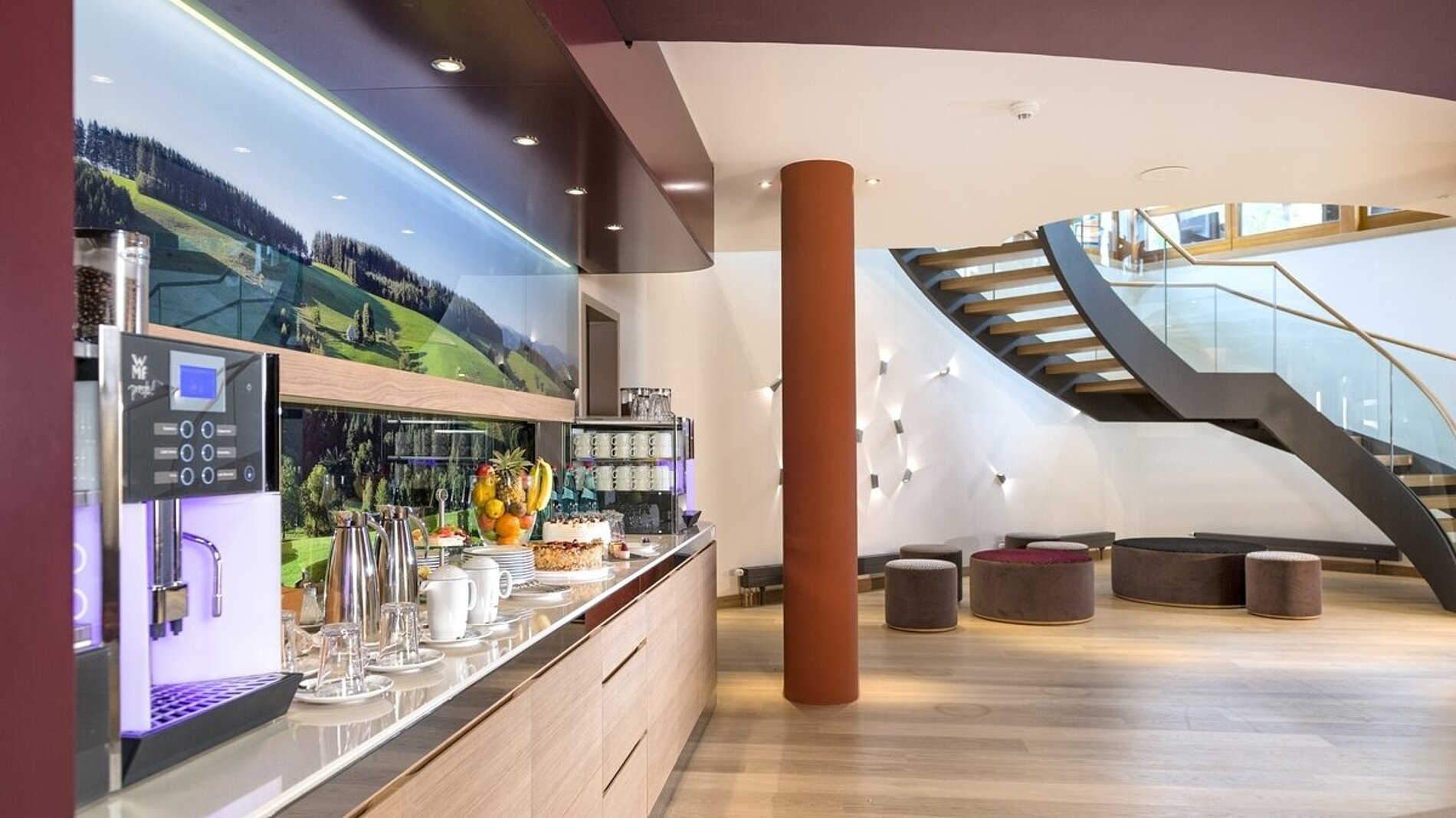 Modern and "heavenly" lounge area for your event. Direct access to the restaurants and terrace via a staircase.
Spa & Wellness
Wellness with Dorint

Dorint Thermenhotel Freiburg is part of the Gesundheitsresort Freiburg and combines a variety of relaxation, fitness and recreation options. Our spa team pampers you with selected wellness and beauty treatments and uses only first-class, natural products.

You can also use the spa oasis of our cooperation partner, which is structurally connected to the hotel, at a reduced entrance fee. The spacious thermal spa and sauna area of the KEIDEL mineral thermal bath offers you pure relaxation and recreation on more than 6,000 m².

You can find more information in our Wellness offer.
Arrangements & Offers
Summit Happiness

2 nights with breakfast

1 Combiticket for public transportation with
"Schauinslandbahn"

1 hiking suggestions

1 hiking map and 1 city map

Entrance in the adjacent thermal spa

Use of fitness facilities
Pictures
Real people, real experience, real emotion.
Dorint makes dreams come true.
We have the right activity for every explorer and bon vivant: simply browse through our offers and decide on your favourite experience. With us you can discover holidays in a whole new way: Make a wish!
Comfort and relaxation at the highest level!
Choose between eight different room categories. Decide for yourself how much comfort you need to fully enjoy your short break or wellness holiday with us.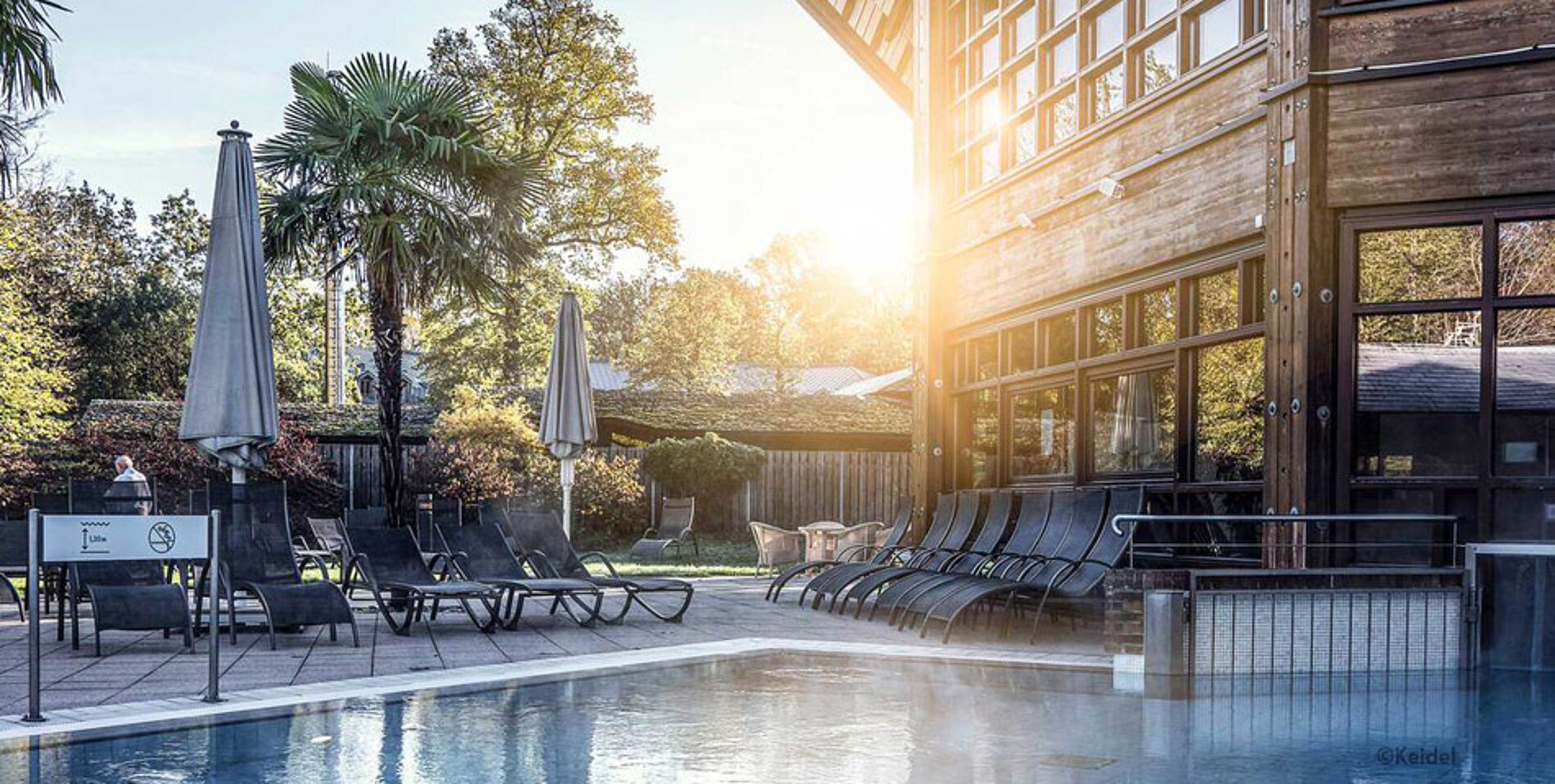 Dive
"Spa & Wellness
Vitality and relaxation are important to us!
Let yourself be invigorated by eight different pools in the KEIDEL mineral thermal bath. Feel the pure relaxation in your body and let yourself be inspired by the KEIDEL Mineral Thermal Bath sauna area. Do something good for yourself.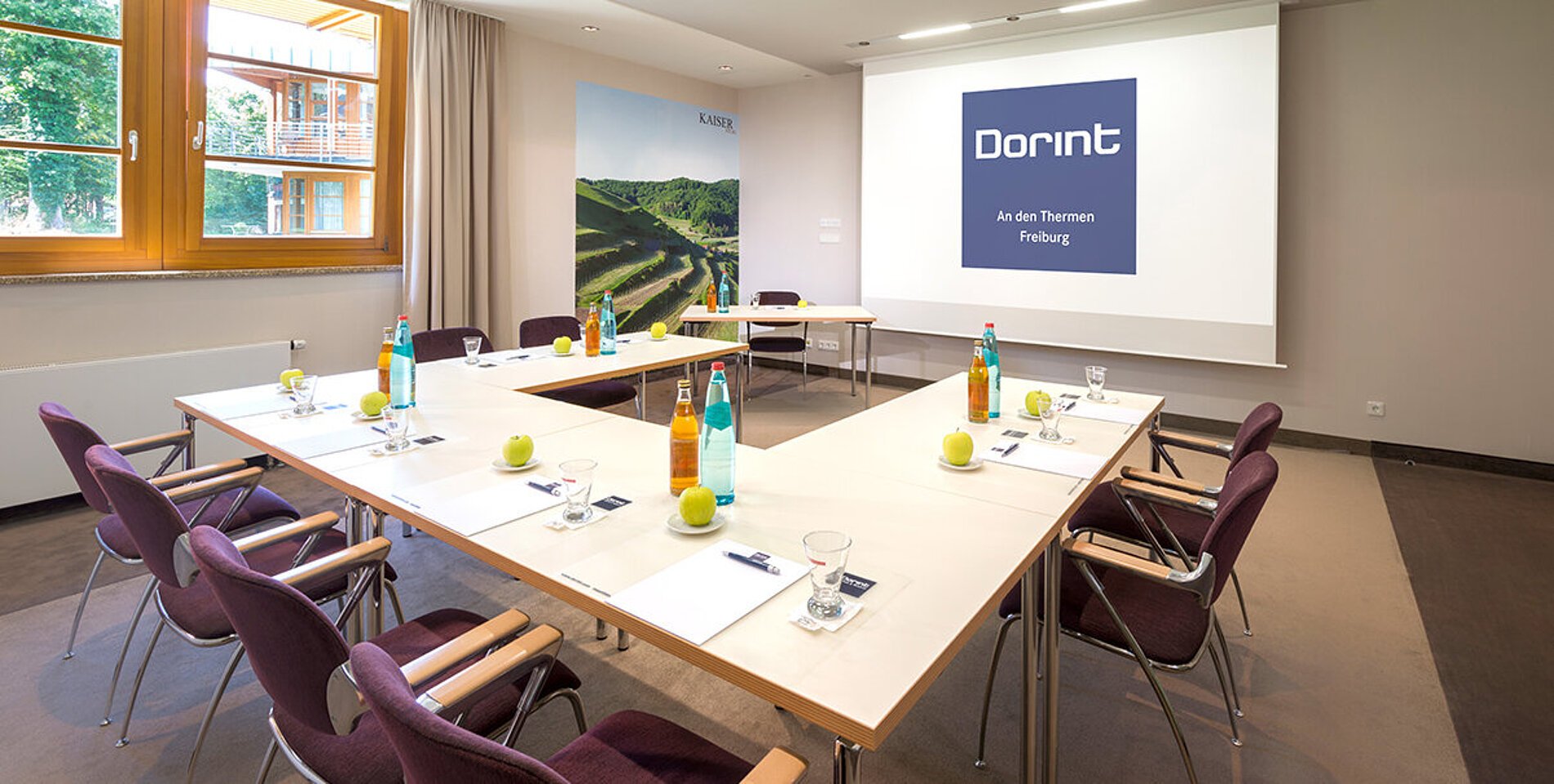 Use our modern equipped meeting rooms to work productively & together on your projects.
The following hotels are independently managed by franchisees of Dorint GmbH (these franchisees then as hotel operators), in their own name and for their own account by the respective operating company:

Dorint Thermenhotel Freiburg
BCW Hotels & Resorts GmbH, registered office: Freiburg
An den Heilquellen 8 - 79111 Freiburg
Registry court: Freiburg . Br., HRB 702699
Managing directors: Joachim Buhr; Rüdiger Wörnle
VAT ID No.: DE814577153